The Alzheimer's

Treatment & Prevention Diet

A cutting edge approach!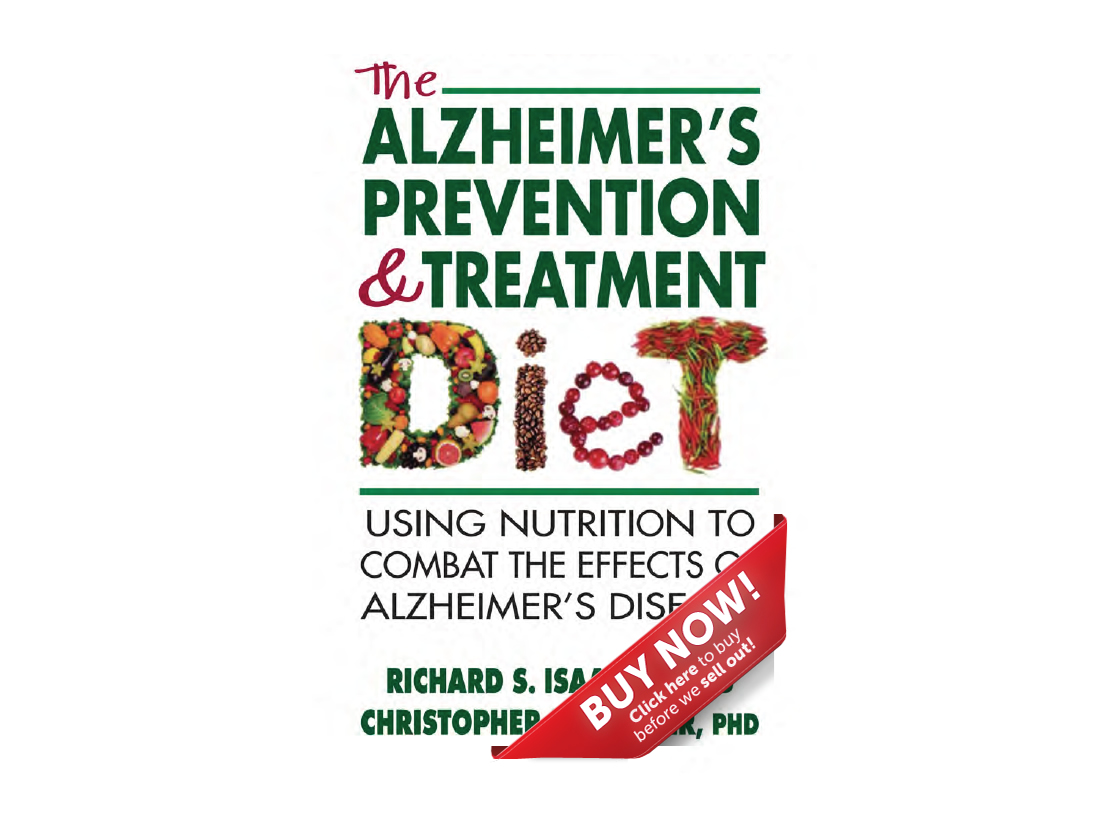 Overview
Alzheimer's disease (AD) is a type of dementia that can be very hard on both the patient and the caregiver. Currently, five million Americans have been diagnosed with AD--and that number is likely to triple by 2050. While the cause of Alzheimer's disease is still a mystery, new research has increased our knowledge of certain aspects of the disease. Perhaps most significant, studies show that proper diet may make a real difference, not only in slowing the progression of AD, but also in preventing it. In this ground-breaking book, a notable expert on Alzheimer's disease has teamed up with a leading researcher of nutrition to create a unique guide to understanding and managing this serious condition.

The Alzheimer's Prevention & Treatment Diet outlines a cutting-edge nutritional program that will be of interest both to Alzheimer's patients and to anybody who wants to maintain optimal memory and mental agility for years to come. The book begins with an overview of Alzheimer's disease, outlining its symptoms, risk factors, diagnosis, and current treatment methods. You'll also learn how Alzheimer's disease differs from other forms of memory loss and cognitive impairment. Next, Drs. Isaacson and Ochner take a closer look at the impact of nutrition on your ability to think and remember, examining the effects of carbohydrates, fats, and proteins on the brain. Then, they share their innovative program for Alzheimer's prevention, showing you how to maximize your cognitive health through diet and exercise. Finally, the authors give tips for the caregiver on adapting and implementing the program for people who already have Alzheimer's, decreasing the speed with which symptoms worsen. If Alzheimer's disease is a concern for you or a loved one, The Alzheimer's Prevention & Treatment Diet will give you the information you need to fight back. Using Dr. Isaacson and Dr. Ochner's recommendations, you can put into practice what the evidence is showing us that what you eat can make all the difference for your mind.
BUY BOOK NOW!